Performing comedy that's minus the naughty words and cheap put downs is no stretch for Denis.
In his 25 + years as a comedian, he's always been more comfortable with an act that works above the neck, not below the belt.
It's why you've heard his comedy on CBC Radio.
(Fluently bilingual, he also performs in French.
Denis's ability to research his audiences and custom-write material makes him an ideal emcee or the featured entertainment with all types of audiences – regardless of their size. His warm, personable approach means he's as comfortable performing in a small, intimate rural community hall as he is at a major corporation's AGM.
He's even performed on the other side of the planet – for Canadian Forces stationed in Afghanistan.
An award-winning journalist, Denis moves seamlessly between broadcast and print. You can still hear his radio documentaries on the CBC and read his feature articles in Canada's biggest newspaper, The Toronto Star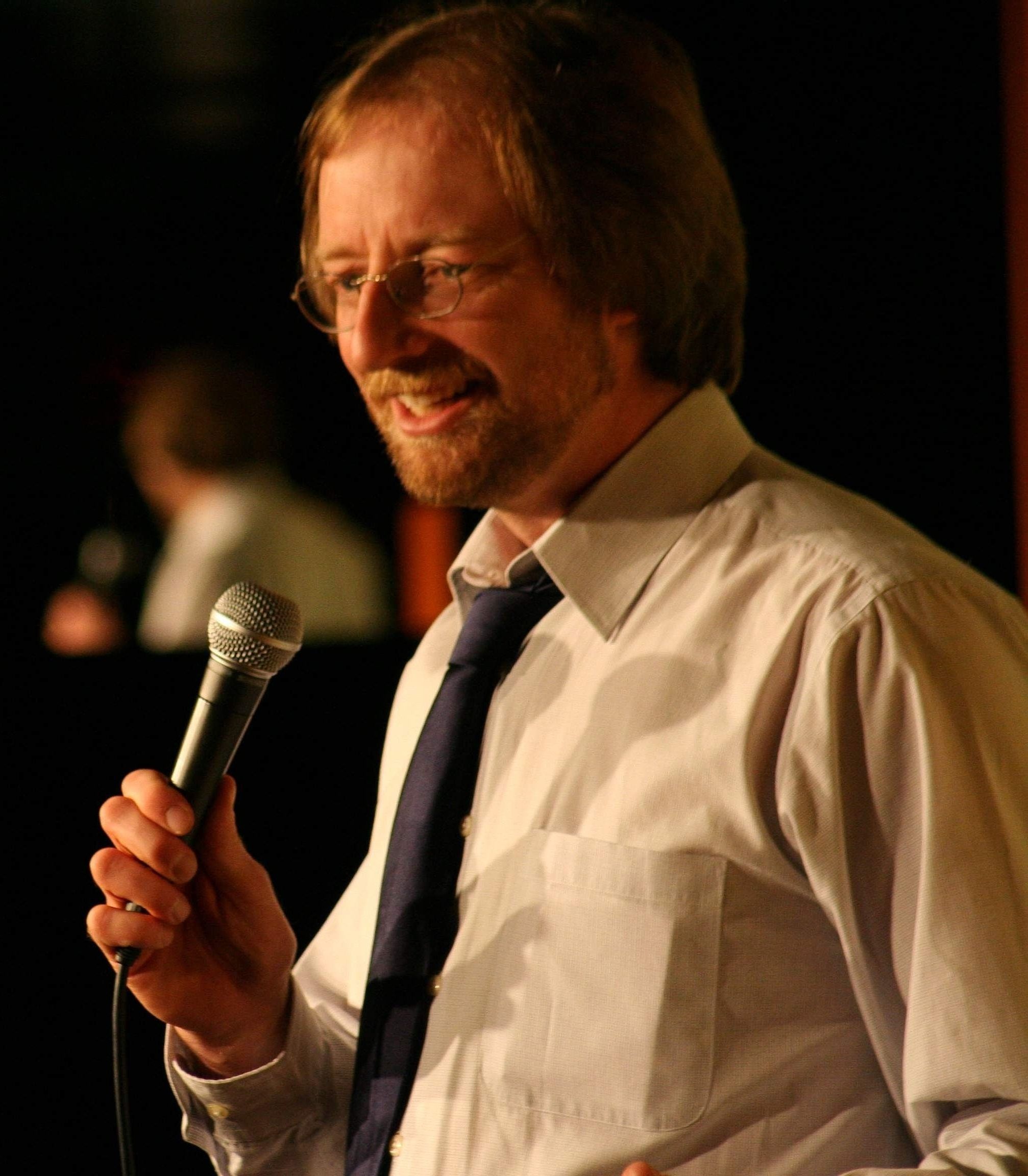 Denis is also the producer and host of a twice-monthly, news magazine podcast in his hometown. 
Denis is also part of comedian James Cunningham's Funny Money Team – a multi-award winning national program that helps graduating high school students understand and manage their finances.
Denis lives on a farm in rural Central Ontario with his wife, two sons, beagle and assorted livestock.
---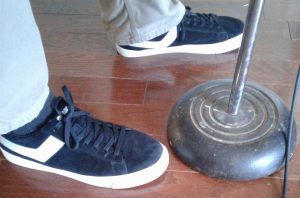 Denis's comedy is powered by several things.
A near insatiable curiosity. In-depth research. Carefully crafted sentences with carefully chosen words.
Oh, and Pony shoes.
No, seriously! When you're standing for what can be as long as AN HOUR, you want comfort. You also want your audience to believe you're at the front of style trends – while looking like that's not really all that important to you. Even though, you know, it is.
_______________________________________________________________
In fact, the other members of Denis's family – well, their feet, anyway – are also powered by Pony.

But Denis remains *the funniest.
*(not true. They're all way funnier)